Trying to find out the right size unit for you home? A google search will result in many pages providing calculators which say they can select the best air conditioner for home use. These are generally unspecific and do not take all factors into consideration and may result in you selecting a system not suited to your needs. It is always best to get a specialised air conditioning company that can assist you in the selection process. Below we have outlined some of the details that can often be missed by online calculators.
Cooling/Heating Capacity of Your AC
Capacity of the unit is the base requirement of your selection. Online calculators often miss important factors which may result in you under or over sizing your system. Factors like windows, wall insulation, roof insulation and ceiling height are often omitted. Under or over sizing your unit will result in poor comfort levels, higher electricity bills and decreased life span due to overwork. Correct capacity selection will also assist in better humidity control.
Know the Energy Efficiency of Your AC System
Certain models can provide a similar level of cooling capacity at very different efficiency levels. What might seem as a quick win be selecting the cheapest of the options may result in long term electricity bill pain. Using an expert to select your system will assist in finding the perfect balance of capacity, efficiency and features.
Features of Your Home Air Conditioning System
Like all modern electronics, air conditioners are getting smarter with the way they interact with the environment and users. Google home and Amazon Alexa integration is starting to be implemented and WiFi control is becoming standard across the range. Sensors inside the indoor units can detect people in the room and actively change the airflow patterns to stop cool drafts blowing on occupants of the room.
Physical size Considerations
Once the capacity and features are chosen the actual model/brand of the system can be selected. However the chosen unit is often limited by the physical wall or ceiling space available. A specialised dealer can help select which model with the required features that will fit in the available space. For example – a smaller roof space we would suggest a Daikin standard inverter ducted as they are able to pull apart into two sections to install into tight spaces. Require 4.5kW of cooling but can only fit a small indoor wall split? The Mitsubishi MSZ-GL42VGD has the same internal dimensions as the smaller sized split units however can provide 4.8kW of cooling.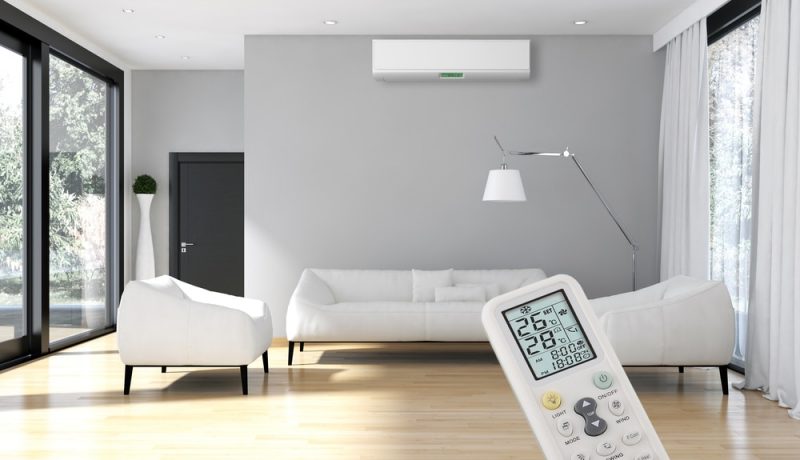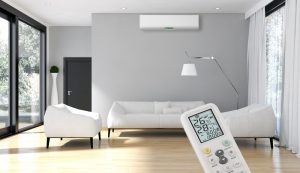 Noise Reduction for Home Air Conditioners
As domestic blocks become smaller and smaller noise complaints are becoming more common with air conditioning installs. Different brands offer different advantages when making your selection. If you require 20kW of cooling the Daikin unit with its top fan may not be suitable. If you are looking for a quiet bedroom for sleeping, Mitsubishi Electric has indoor units that run as low as 19dB which is whisper quiet!
Zoning your Air Conditioner
Smart home and external zoning setups are now more often than not being implemented into air conditioning installations. A specialized dealer can make sure the system you are installing can work with the latest smart home/zoning technologies.
Choosing the best Air Conditioner for home use can sometimes be hard. So here are some of the requirements consider when Cool Times quote air conditioning for your home. We also guarantee our chosen system will work as intended. Our five year installation warranty is paired with the air conditioning system five year warranty to guarantee piece of mind.
If you need help selecting your air conditioner? Contact Us to book in your free quote. Our expert salesman can assist with any enquiry.
---